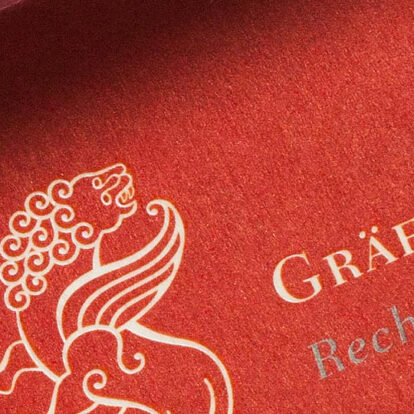 Rufen Sie uns an!
Com­pe­tence and expe­ri­ence for your rights
As a law firm which oper­ates nation­ally and inter­na­tion­ally, we rep­re­sent entre­pre­neurs and com­pa­nies from Ger­many and abroad. We always work pro­fes­sion­ally and entrust our staff with legal cases which match their spe­cial­ist qual­i­fi­ca­tions. We advise our clients per­son­ally and indi­vid­u­ally.
Com­pre­hen­sive assis­tance cre­ates trust
As a law firm we set a high value on a rela­tion­ship of trust to our clients. That is our way to a suc­cess­ful und com­fort­able coop­er­a­tion. With this in mind, we offer exten­sive legal ser­vices to our clients – and, there­fore, can take care of them with an all-​​in ser­vice:
out-​​of-​​court advice to legal eco­nomic top­ics
out-​​of-​​court advice regard­ing tax law
rep­re­sen­ta­tion before court
medi­a­tion
Contact us!
Inter­na­tional net­work guar­an­tees flex­i­bil­ity
The Gräf & Cen­torbi Recht­san­walts­ge­sellschaft mbH is part of Coface Deutsch­land inter­na­tional net­work and Part­ner for the Fed­eral Repub­lic of Ger­many. We coop­er­ate through this net­work with law firms and debt col­lec­tion com­pa­nies all over the world. Thanks to this con­struc­tive coop­er­a­tion, we con­vey man­dates to com­pe­tent part­ners glob­ally – and serve these clients from Ger­many. There­fore, our law firm offers all clients a high degree of flex­i­bil­ity.
Strict con­trols for high qual­ity
Coface Deutsch­land selects a law firm for it's inter­na­tional net­work only under strict cri­te­ria of qual­ity and effec­tive­ness – and is sub­jet to con­stant con­trols. Each law firm once cho­sen by Coface Deutsch­land, must per­ma­nently meet the credit insurer's high qual­ity stan­dards – for the ben­e­fit of our clients.
Do you have any ques­tions?
Please con­tact our law firm directly using our online form. The entire Team of Gräf & Cen­torbi is look­ing for­ward to serve you.
Contact us!
We will gladly help you!
06131 – 950090
info@​gc-​kanzlei.​de