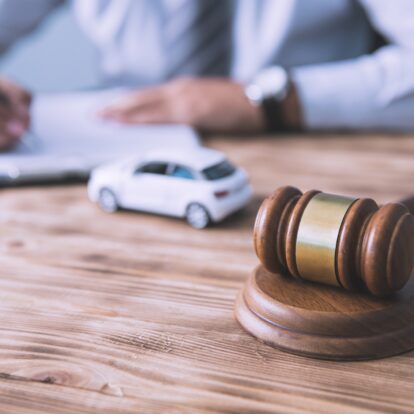 Rufen Sie uns an!
Always safe in traf­fic law
Any­one who moves in traf­fic hopes never to need a lawyer for traf­fic law. After an acci­dent at the lat­est, how­ever, every road user is happy to have a reli­able expert at his side. Here we come into play: Traf­fic law is what we do best, hav­ing prac­ticed this area of law for many years. No mat­ter whether you have ques­tions about traf­fic law, need com­pre­hen­sive advice or are look­ing for a reli­able acci­dent set­tle­ment after a claim – with our traf­fic law lawyers you always have the right con­tact per­son.
We rep­re­sent the inter­ests of our clients in the fol­low­ing spe­cific traffic-​​related legal areas:
pro­cess­ing traf­fic acci­dents
advice on per­sonal injury after car acci­dents
appeals against fines
help with traf­fic offences
traf­fic con­tract law
Contact us!
Our expe­ri­ence in traf­fic law is your ben­e­fit
Traf­fic charges are not set in stone, you have numer­ous options for defend­ing your rights and your dri­ving priv­i­leges. Our team of traf­fic lawyers is ready to help.
Call us today for a consultation on your traffic matter
We have already dealt with plenty of traf­fic mat­ters and are ready to advise you in the best pos­si­ble way.
Flo­rian Schmitt
Lawyer und Man­ag­ing Direc­tor