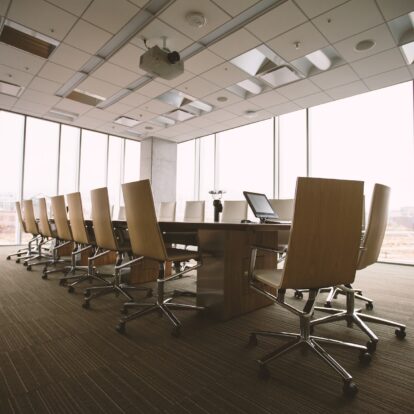 Rufen Sie uns an!
Legal advice in cor­po­rate law
A company's legal rela­tion­ships are gov­erned by cor­po­rate law. In this respect, a dis­tinc­tion is made between pri­vate lim­ited com­pa­nies and joint stock com­pa­nies. Entre­pre­neurs need to resolve a num­ber of legal ques­tions even before they start their busi­ness. Par­tic­u­larly the legal form of a com­pany should be well con­sid­ered. In addi­tion, lia­bil­ity issues und fis­cal aspects are rel­e­vant as well.
Devel­op­ment of a cor­po­rate con­cept
The law firm Gräf & Cen­torbi works out a con­cept for you, which is spe­cially tai­lored for you and your com­pany. We offer you an exten­sive con­sul­ta­tion regard­ing statute, arti­cles of the asso­ci­a­tion, or stan­dard terms and con­di­tions of busi­ness.
Legal advise is not only required when a com­pany is being estab­lished. The change of com­pany form or the retire­ment of a share­holder calls for legal exper­tise as well.
More­over, the law firm offers its clients all ser­vices accord­ing to tax law – from finan­cial and pay­roll account­ing to the word­ing of the arti­cles of the asso­ci­a­tion in fis­cal terms.
Contact us!
Reduc­tion of indi­vid­ual lia­bil­ity risks
In order to give dis­tin­guished advices to com­pa­nies and con­cerned par­ties, we use for each and every man­date the know-​​how of our teams of lawyers and tax advi­sors. There­fore, we con­sult man­ag­ing direc­tors, Chief-​​Operating Offi­cers, mem­bers of the exec­u­tive board, as well as super­vi­sory board mem­bers in respect of their rights and legal oblig­a­tions.
In addi­tion to that, our law firm devel­ops short– and long-​​term strate­gies which reduce your indi­vid­ual lia­bil­ity risks. Our range of advi­sory ser­vices cov­ers the fol­low­ing legal forms:
pub­lic lim­ited com­pany
part­ner­ship under the (Ger­man) Civil Code
com­pany with lim­ited lia­bil­ity
com­pany with lim­ited lia­bil­ity

&

com­pany lim­ited part­ner­ship
lim­ited part­ner­ship
Lim­ited
gen­eral part­ner­ship
entre­pre­neur­ial com­pany
Do you need any consultation?
Please con­tact us, we would be glad to advice you.
Dominik Gräf
Lawyer und Man­ag­ing Direc­tor