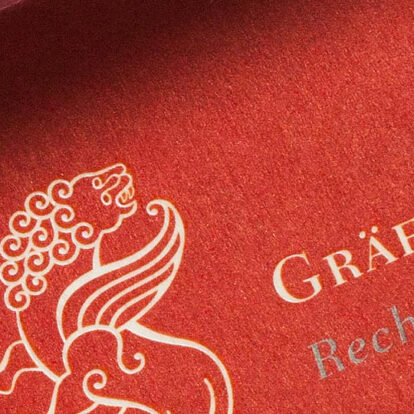 Rufen Sie uns an!
Infor­ma­tion
We offer you an specif­i­cally encoded online access to your own files. You will thus be able to access them 24/​7 and inform your­self about the sta­tus quo. You will be informed about changes to your file by e-​​mail.
Vice versa, you will be able to use this highly secure con­nec­tion to con­tact your per­sonal advi­sor quickly and in a tap-​​proof way. Your advi­sor can access your file imme­di­ately and process it any time in case of emer­gency. Access to the file is only pos­si­ble via a specif­i­cally encoded high-​​security con­nec­tion and requires iden­ti­fi­ca­tion with a pass­word. Unau­tho­rised third par­ties can thus not access the file.
Coface debtors online ser­vice
Bürgel Busi­ness infor­ma­tion
Debtor Infor­ma­tion – Check Your Cus­tomers!
Do you need eco­nomic and credit infor­ma­tion about your busi­ness part­ners? We work together with the largest for­eign­ers in Ger­many and offer you the oppor­tu­nity to obtain this infor­ma­tion at whole­sale prices.
That's how it works:
Click on the link in the right col­umn "Bürgel Wirtschaftsin­for­ma­tio­nen – reg­is­ter here". You are on the site of our part­ner Bürgel Busi­ness Infor­ma­tion. You can view the respec­tive prod­uct sheets as

PDF

. Then click on the prod­uct you are inter­ested in. Fill out the address win­dow and send the request.
You will receive a con­tract offer from Bürgel Wirtschaftsin­for­ma­tio­nen as well as the price list with our whole­sale prices.
Fill out the con­tract and email /​ fax a Bürgel busi­ness infor­ma­tion. The con­tract does not give you a min­i­mum order of infor­ma­tion. It was only for the infor­ma­tion ordered. Our whole­sale prices apply.
You will receive an online access from our part­ner Bürgel Wirtschaftsin­for­ma­tio­nen, which you can use to meet your needs.
Tip: The prices for the respec­tive debtor infor­ma­tion are dif­fer­ent. Before order­ing infor­ma­tion, check what infor­ma­tion you actu­ally need about the debtor.