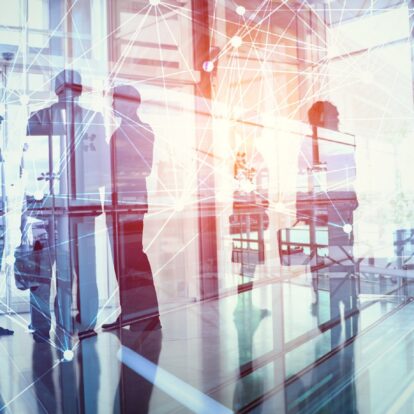 Rufen Sie uns an!
Start­ing a busi­ness — become an entre­peneur
Start­ing a busi­ness involves plan­ning, mak­ing key finan­cial deci­sions, and com­plet­ing a series of legal activ­i­ties. Thus estab­lish­ing your own com­pany and become self-​​employed might take a long time.
There are mul­ti­ple steps involved in the process of incor­po­rat­ing a busi­ness. Some of these steps are listed below, but all are best han­dled by an expe­ri­enced busi­ness lawyer:
Writ­ing a busi­ness plan
Fund­ing the busi­ness
Approval of the com­pany name
Choos­ing a busi­ness struc­ture
Pro­tect­ing the per­sonal assets (No mat­ter what struc­ture turns out to be best for a busi­ness, it's essen­tial to struc­ture it in a way that lim­its the per­sonal lia­bil­ity and pro­tects the non-​​business assets)
Reg­is­ter a busi­ness
Estab­lish­ing Own­er­ship Respon­si­bil­i­ties
Cre­at­ing Inter­nal Bylaws
Cre­at­ing Ven­dor Con­tracts
Nav­i­gat­ing Tax Issues
In our days, found­ing a startup is a lot of work and the founder of a com­pany is con­fronted with a num­ber of uncer­tain­ties, risks, and chal­lenges. We will be pleased to advise you in all aspects. We have years of expe­ri­ence deal­ing with star­tups and would like to help you build a thriv­ing busi­ness and ensure that your inter­ests are pro­tected through well-​​drafted con­tracts and intel­lec­tual prop­erty fil­ings.
With us, your dream of self-​​employment comes true!
Contact us!
Our coun­selling for busi­ness start-​​ups answers all your ques­tions
Legal, fis­cal, eco­nomic, and social changes are often tak­ing place very fast. If you are plan­ning to become self-​​employed, we are happy to assist you in an advi­sory capac­ity and answer all your ques­tions to var­i­ous top­ics:
strate­gi­cally
tac­ti­cally
eco­nom­i­cally
legally
Start­ing a busi­ness in Ger­many
Ger­many is a good home to a large num­ber of busi­nesses rang­ing from small and medium sized busi­nesses (SMEs) of the Mit­tel­stand to large con­glom­er­ates.
In Ger­many the oppor­tu­ni­ties are mas­sive: Sig­nif­i­cant spend­ing power, an inno­v­a­tive cli­mate, its loca­tion right in the cen­tre of Europe, highly skilled work­ers and a gov­ern­ment very open to the estab­lish­ment of all types of busi­nesses.
We offer pro­fes­sional sup­port for expat entre­pre­neurs in Ger­many. Thus we assist our clients in all stages of their busi­ness activ­i­ties in Ger­many and pro­vide them with indi­vid­ual tailor-​​made advice for their projects.
What­ever form of com­pany you choose, we will help you to tackle the bureau­cratic hur­dles and offer expert advice regard­ing legal, account­ing and tax mat­ters.
Our con­sul­ta­tion includes the fol­low­ing legal forms:
Aktienge­sellschaft (

AG

) (Joint stock com­pany, cor­po­ra­tion)
Gesellschaft mit beschränk­ter Haf­tung (GmbH) (Lim­ited lia­bil­ity com­pany)
Offene Han­dels­ge­sellschaft (

OHG

) (Gen­eral part­ner­ship)
Kom­man­dit­ge­sellschaft (

KG

) (Lim­ited part­ner­ship)
GmbH

&

Co.

KG

(Lim­ited part­ner­ship with a lim­ited lia­bil­ity com­pany as gen­eral part­ner)
Tochterge­sellschaft (Sub­sidiary)
Zweignieder­las­sung (Branch)
etc.
Pro­fes­sional coun­selling enhances your chances
We give you pro­fes­sional estab­lished advice in legal and fis­cal mat­ters. Our law firm offers these ser­vices not only in the early and start-​​up phase but also dur­ing busi­ness oper­a­tions in the future. Thus, you are able to increase the prospects of suc­cess of your enter­prise sig­nif­i­cantly. Many entre­pre­neurs, who want to become self-​​employed, fail because of inad­e­quate prepa­ra­tions. This often applies to trans­fers of an enter­prise with­out arrang­ing an own­er­ship suc­ces­sion on time. We are pleased to advice you on this.
Max­i­mum suc­cess due to an indi­vid­ual advi­sory ser­vice
We tai­lor our con­sul­tancy exactly to your per­sonal needs and spe­cific require­ments. Thereby, our law firm can help you to avoid mis­takes which might occur when you plan to become self-​​employed. Our ser­vices sup­port you in order to increase the prospects for suc­cess and improve the effi­ciency and com­pet­i­tive­ness of your com­pany.
We foster your dream of self-employment
If you are plan­ning to become self-​​employed or want to set up a new com­pany, please con­tact Mr Dominik Gräf.
Dominik Gräf
Lawyer und Man­ag­ing Direc­tor